Obtener su Cotización en Español

We have many options to cater for most requirements, including for dedicated removals either direct or with storage, smaller part loads and vehicle transport.
We can carry out dedicated removals between the UK and Spain or anywhere in Europe, This can, if needed be coupled with storage in either the UK or Spain after collection or before delivery and also if needed relocation of car's, motorbikes etc. can be carried out at the same time.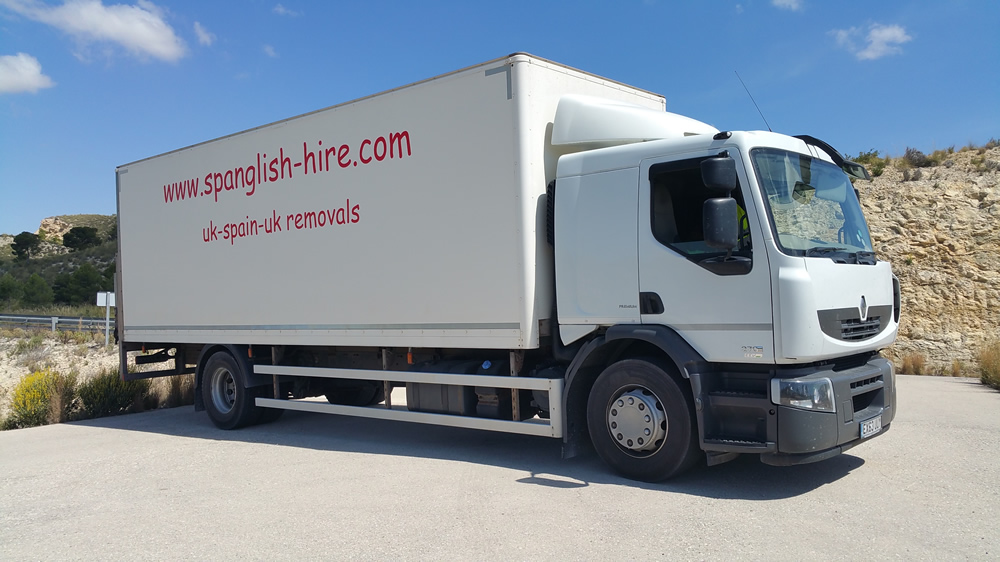 If you only have a small amount to be moved we can collect from either the UK or Spain and store to go as part of a larger load. We have vehicles travelling in both directions at least every 2 weeks and usually much more frequently. When we quote we will give you an estimated time for both collection and delivery.
We have storage facilities in both Birmingham and Murcia, Please contact us for a competitive quote on your storage needs.
We have capacity to transport your vehicle in an enclosed transporter secure from the elements, this can be carried out in conjunction with a house move or as an individual requirement. Individually it is more suited to specialist/classic car/motorbike.
We have full insurance for European removals with goods in transit cover and CMR, please check out our "Facebook" page to see some feedback from some of our previous clients.